We have programs for growing minds
We teach the science behind the scenes of everyday life with a hands-on learning approach.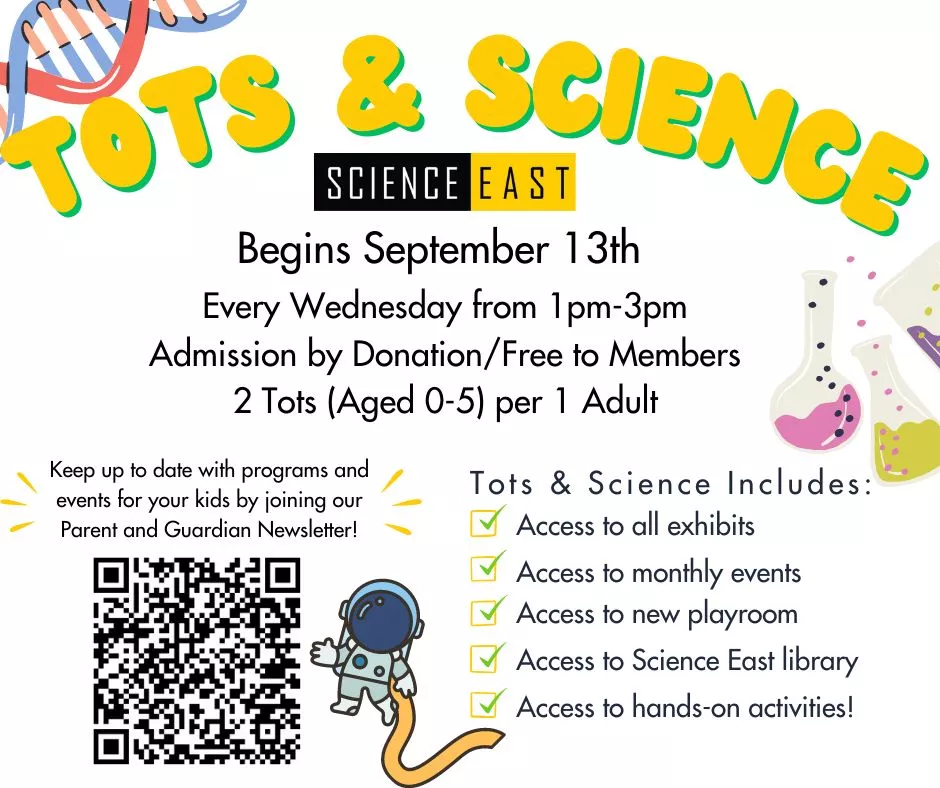 Introducing Tots and Science! Join us every Wednesday from 1-3pm for some hands-on learning with your toddlers! 
Ages 0 to 5
2 tots per adult.
Admission by Donation / Free to Members
Walk-in Program. No registration required.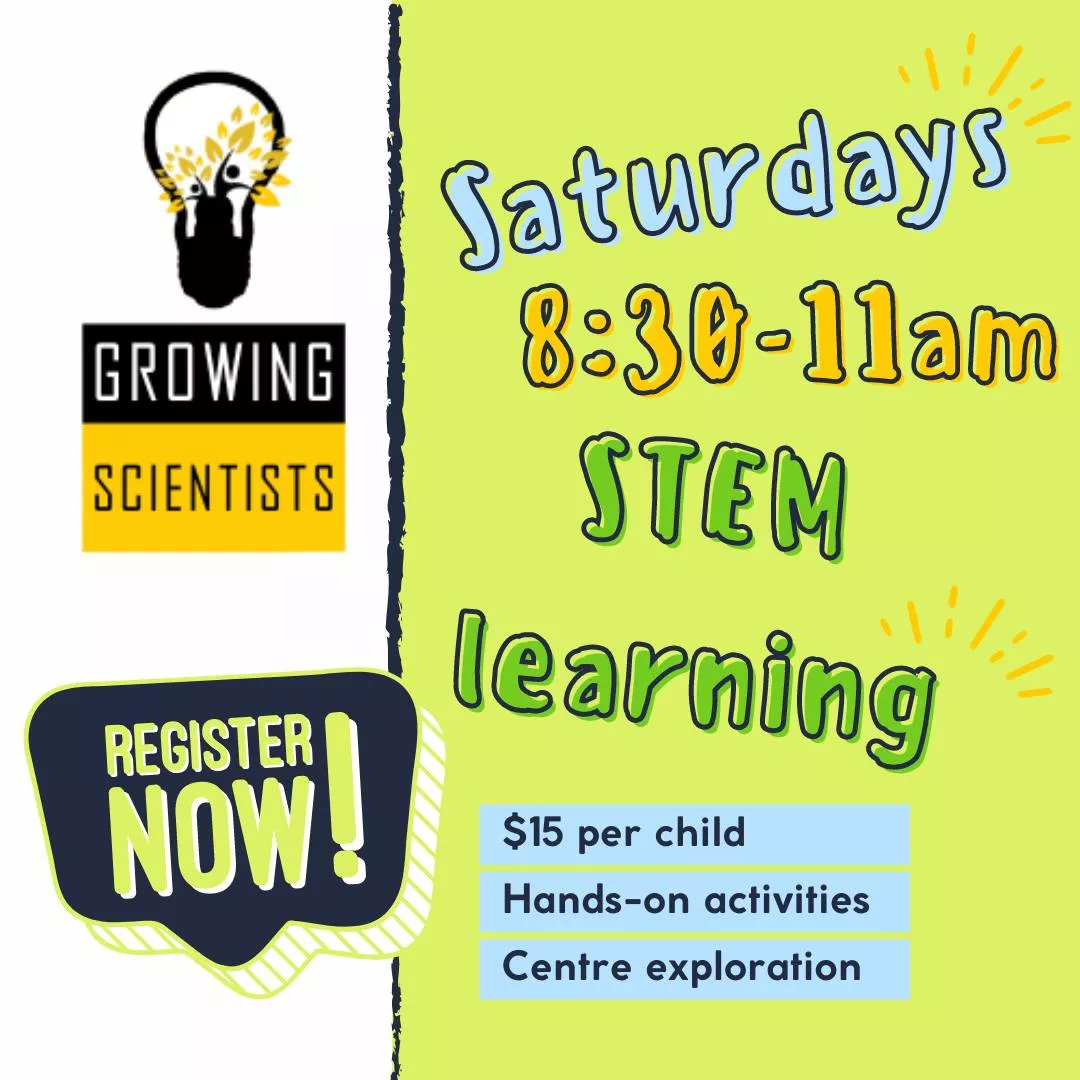 Growing Scientists is a once-a-week drop-off program where kids will learn about major conceptsin STEM by participating in hands-on activities! We will cover all major STEM areas over the course of the season. Kids will also have the opportunity to explore and enjoy the exhibits in the center, learn teamwork, and develop critical thinking skills!
Ages 5 to 11
We request the child is able to go to the bathroom without assistance.
Register today – $15/child
8:30 – 11am (2.5hrs total)